Electrochemical corrosion testing
Corrosion can be detected and measured with sensitive electronic instruments long before the corrosion can be seen under a microscope. Thus, electrochemical corrosion testing—when used with the appropriate protocols and models—provides accelerated results. Accelerated results allow faster-to-market product introductions at a significantly lower risk than the corresponding risk for conventional storage stability tests.

The Pair O Docs® Professionals state-of-the-art electrochemical corrosion laboratory has the capability for both small and large projects. Our Beaker-to-Boxcar programs provide a cost effective way to obtain a large number of corrosion test results for new and derivative products.

We conduct corrosion tests on:
• All types of spray and aerosol packaging
- Liquid product phase corrosion
- Vapor phase corrosion
- Aerosol valve corrosion
- Laminated bags attached to aerosol valves
- Plastic bottles with pumps and trigger sprayers
• Packaging fabricated from laminated metal foils, such as toothpaste tubes
• Food and beverage packaging
• Chemical processing equipment, transfer piping, storage tanks, pumps, etc.
• A wide range of coated and uncoated metals and metal alloys


We developed a unique and proprietary advanced electrochemical test protocol for measuring and predicting coated metal pitting corrosion in liquids and vapors.




Corrosion Inhibitor development
Corrosion inhibitors are often a cost effective way to transform corrosive formulas into a non-corrosive version of the formula. Dr. Steve Tait is certified by NACE International as a Corrosion Specialist, specializing in corrosion inhibitors. Pair O Docs® can help your develop a corrosion inhibitor in several ways, we could:


1. Develop a corrosion inhibitor for you
2. Screen potential inhibitors developed by your R&D personnel
3. Optimize the inhibitor concentration range for your inhibitor or the one we develop for you


Investigating failures associated with corrosion
Uncoated and coated metal failures are often associated with coating and metal corrosion. Dr. Steve Tait has decades of experience determining the root cause for metal and coated metal failures associated with corrosion. His past investigations include corrosion failures of:


• Aerosol, food and pharmaceutical products using metal and laminated metal foil packaging
• Chemical processing equipment
• Painted metals
• Coated metals and uncoated metals in a wide range of service environments


Elements of Spray Package short course
Our signature Elements of Spray Package Corrosion course is taught at company locations. The course can be either taught in 1 1/2 days or 1 very long day. It is designed for all personnel who are involved with spray package (aerosol container) corrosion issues. Please contact Dr. Steve Tait at either mailto:rustdr@pairodocspro.com, or at 608-831-2076 if you would like to have this course taught at your facility.
Primer on spray package corrosion
A copy of our primer on Spray Package corrosion is also available on request. Please contact Steve if you would like a copy (We apologize, but copies will only be sent to company email addresses and not to Gmail or yahoo etc. addresses).
Pair O Docs® offices and laboratories are located in our 3,000 square foot facility at the High Point Office Park.

Our laboratories include a state-of-the-art electrochemical corrosion testing laboratory. Our facility is dedicated to:


• Corrosion testing for Clients
• Corrosion consulting
• Investigating failures involving corrosion
• Research and development of electrochemical corrosion testing methods
• Research and development on corrosion inhibitors




Our Beaker-to-Boxcar program
Beaker

Your products are important. And in an ever-changing market, you need to get them to your consumers as quickly and as safely as possible.

Testing

With the Pair O Docs® Professional proprietary Electrochemical Corrosion Testing Technology, you can save money and time through shorter testing periods.

Detection

If problematic corrosion occurs during your testing period, you can initiate the Pair O Docs® Professionals proprietary Corrosion Inhibitor Process.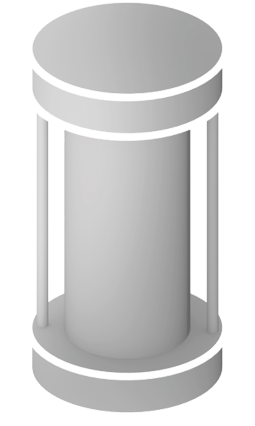 Inhibitor

This resource can be implemented corporate-wide, and allows you to develop any product in metal packaging, to market, ensuring less waste and loss.

Scalable

Numerous case studies in the market have provided us with proven results. Results that you, too, can use for your company's corrosion testing needs.

Boxcar

Don't be left behind by outdated testing methods. Choose to take your company's product testing needs to the next level with Pair O Docs® Professionals.
Frequently asked questions
Can we license or purchase Pair O Docs® anti-corrosion technology and intellectual property?
Our unique and proprietary electrochemical corrosion test technology and intellectual property (IP) are not available for license. However, we are willing to discuss selling our anti-corrosion technology, state-of-the-art laboratory, corrosion inhibitor technology and corrosion testing IP. Interested parties should contact our business agent, Steve Royko at Royko Enterprises LLC, 608 236 4490 (office); 608 770 1009 (mobile); 608-234-4353 (FAX).
What types of spray package (aerosol) corrosion are detected with Pair O Docs® electrochemical tests?
Pair O Docs® unique and proprietary electrochemical protocols and test cells are able to detect and measure a) liquid phase corrosion, b) vapor phase corrosion, c) crevice corrosion, and d) interfacial corrosion. Our state-of-the-art instruments can detect corrosion long before it can be seen with a microscope. In addition, our proprietary models are able to distinguish between general corrosion and pitting corrosion in all areas of spray packages.
How long is a spray package corrosion test?
Testing on uncoated metals typically requires up to 35 days of testing. Testing on coated metals typically requires up to 95 days of testing.
What is the hourly cost for electrochemical corrosion testing on spray packaging?
We don't have an hourly rate for Pair O Docs® electrochemical corrosion tests because each test is a packaged project, designed to let the Client know a) if the product is corrosive to the chosen spray package, b) what type of corrosion is expected, c) what is the expected package service lifetime, and d) what is the risk. The cost for a project depends on a) the desired statistical confidence (statistical risk) in the test results, b) the chemical composition of the formula, c) the type of propellant, d) the ratio of propellant to product, and e) the type of spray package, such as aerosol, lined or unlined, bag attached to an aerosol valve, laminate foil tube, etc.. Please contact Steve to discuss your spray package corrosion testing needs.
What is Pair O Docs® correlation between predictions from our electrochemical tests and actual spray package corrosion?
Pair O Docs® has made over 800 direct comparisons between predictions from our electrochemical tests with actual metal/uncoated metal corrosion. Our aggregate correlation exceeds 99% between predicted corrosion and actual corrosion for both uncoated and coated metals.
What materials are needed for a spray package corrosion test?
A corrosion test on spray packaging requires the following materials a) new spray packages, b) new aerosol valves for aerosol containers, c) formula concentrate(s), d) non-LPG propellants, such as DME e) fill weight percentages for the propellant and formula concentrate and d) safety data information for each formula. The amounts of each material is provided when we are engaged for the project.
Does Pair O Docs® provide expert witness services for litigation?
Dr. Steve Tait is available for select expert witness projects. He provides consulting expert services and testifying expert services for select Clients. Expert services typically include a) review of all the complaint documents, b) physical and chemical analyses as needed, c) research d) reports and e) depositions/testifying. Please contact Steve if your are interested in our expert witness services.